It's no secret that discounts can be a great way to make your customer happy and help increase sales. Coupons are the most common way to offer discounts to customers.
However, if your business model is a commission-based one, things can get a bit in some cases. To clear things out, the business-model I'm referring to is shown in the diagram below: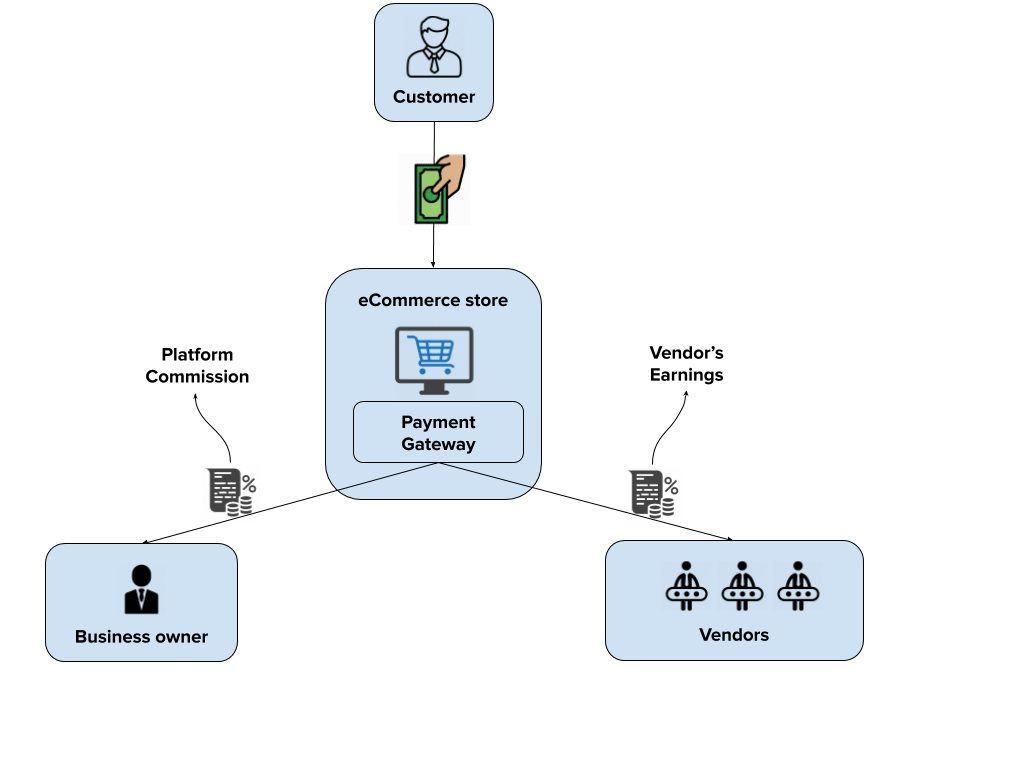 To keep things simple, let's assume you (the business owner), charges a 10% commission from the vendor on every product sale that is made through the platform. This commission can be calculated:
On the actual price of the product – the original price listed on the shop
On the discounted price of the product – after applying the coupon
Now, suppose, the vendors start giving discounts on their products. Now a case can arise when the discount percentage is 100%. A customer purchases a product whose actual cost is $100 and the discounted cost is $0. Depending on which scheme you use to calculate the commission, you get two different cases:
Commission calculated is $10, so the customer pays $10. But this can confuse the customer if they were expecting a complete off!
Commission calculated is $0, the customer pays nothing. But as a business owner, you get nothing even though the platform was utilized to make a purchase!