In a slow but progressive manner, we see organizations around the world moving towards a people-centered functioning. Making new policies and including different activities in their schedules to pave way for a healthy and motivational environment for their employees. The intent can be debated but if done genuinely a people-centered vision can help an organization bring out the best in their employees.
In pursuit of creating a positive and healthy work culture, the focus should be on embracing the team as individuals, treating each other as we would like to be treated and then looking for opportunities that can bring out best in them.
Once we start with this approach well being comes automatically. You no longer have to stress on creating a work-life balance, the paradigm shifts towards integrating and creating one life where you live and do everything.
To create an integration like this personal well-being tends to play a pivotal role.  Understanding the importance of it, we first stress on having basic well-being requirements like healthy food, flexible holidays, comfortable workspace, etc. and then indulge different activities from time to time to help in achieving better physical, mental and psychological well being.
Following this approach, one such activity that we incorporated in our routine is meditation. We started with meditation as a trial thing, one of our friend Mridu who has been a meditation mentor for more than a decade suggested meditation guided us towards it.
Initially, the aim was to see if the team would like meditating and would want to continue with it. The testing waters scenario is always a prerequisite but we focused here more because of the common misconception that youth tends to believe meditating is an orthodox technique and tries to shy away from it. With a team with higher youth index, it was important to understand whether this would help in achieving the mental well being we are targeting.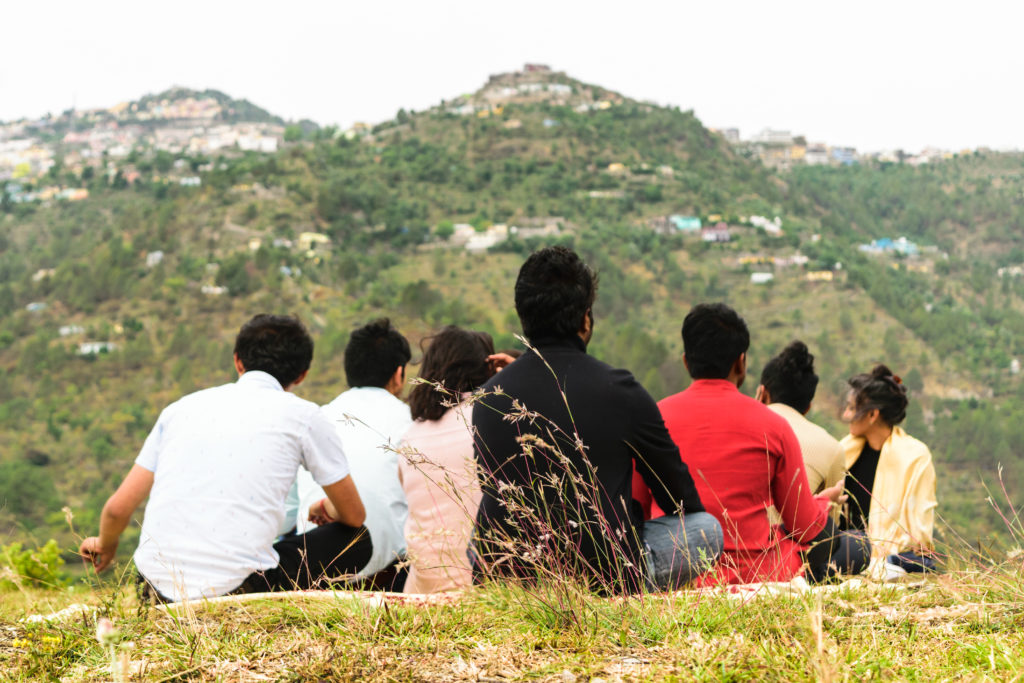 To our relief, everyone thought of meditation as an appealing concept and those who were initially not confident of it still went ahead to give it a shot. After a couple of sessions, we saw that the team found it worth continuing and decided to go forward with it. (The proof of which is, it was always a non-compulsion thing and yet we had everyone there)
Out of the multiple responses we got the common thread was that everyone felt positive and energized after it and hence we continued with meditation in our Gurgaon office and now even in our Tehri office. The serene place added to the experience and it creates a calm, energetic and connected environment for us to work.
We saw that small initiatives like these contribute greatly to well being of a team. We realized this happens when firstly the team in on top of the priority list and secondly when the belief system does not lie in bifurcating work and life. Once it is then all initiatives are a subconscious call.